Rock in rollers Photographic shoot FAQ's
This is to give you some useful and handy tips for the forthcoming shoot with Rock in Rollers, as you have probably not been a model on a fashion shoot before. Just to give you some background info to what happens. If it is a studio based shoot we will use the upstairs room at the salon. When you walk in don't be frightened with the studio setup. As you can see, a lot of time, effort and cost goes to these shoots. If you cannot make the shoot PLEASE notify us ASAP.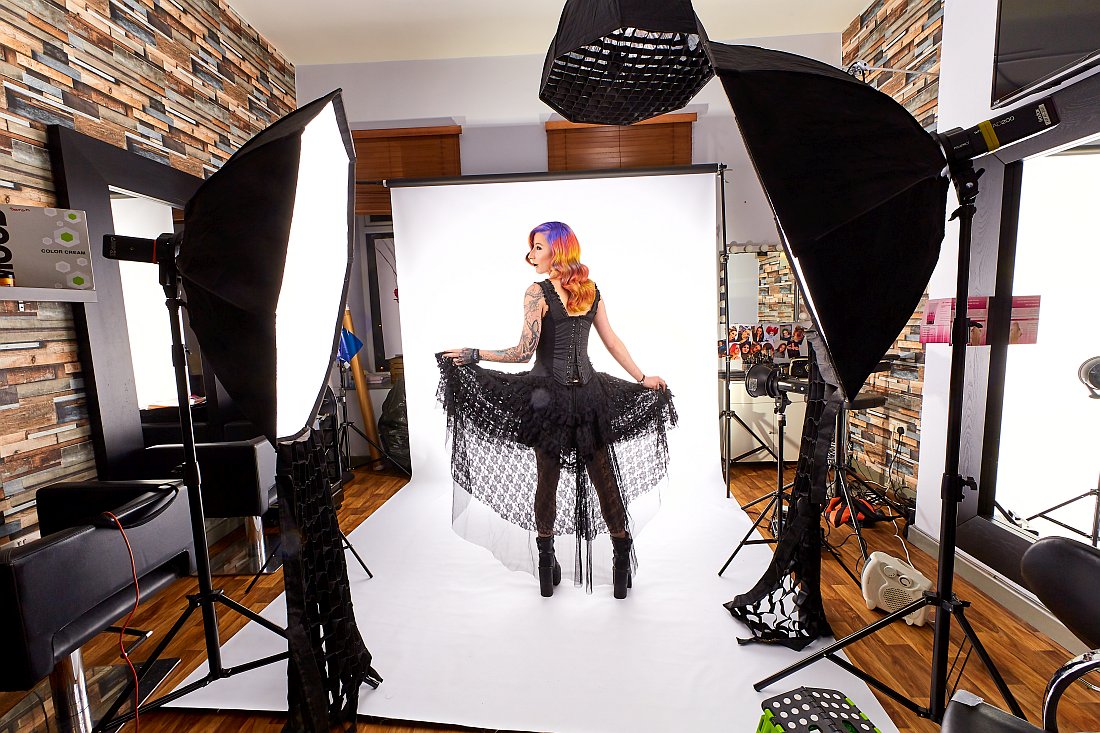 First Relax & Have Fun
You and the salon will have discussed with the style and what is wanted in the finished image. This is also your time to have fun and express yourself. So bring outfits you want to be photographed in, you will get the chance to have images from the shoot. The image above is Amber for Wella images, but she also took advantage for her own portfolio images.
Clothing whatever you want to be photographed in, it's your shoot as well. You will probably have spoken to the salon on the style and theme of the shoot to bring out the best in hair and makeup ( if it's a makeup shoot ).
Makeup If you are using your own make up. Please don't use shiny (greasy) makeup as this makes light hot spots and they can look ugly. With photography your makeup needs to be more colourful / contrast than normal.
The camera never lies and will show every thing.
Don't wear tight fitting cloths for at least 3 hours before the shoot. As this will create marks on the skin and cannot be removed easily. This includes bra straps etc.
Depending on the type of shoot some of the salon's chosen images will be available for you to use for personal social media . You will have the opportunity to choose your own images and this can be done via AVP. A private passkey link will be available for you to view and purchase from the AVP website. For the shoot to take place you will need to complete a model release form. If the model is under 18 years of age on the day of the shoot a parent or guardian will need to authorize the release and be present at the shoot. The form is completed electronically and you will receive a copy via email..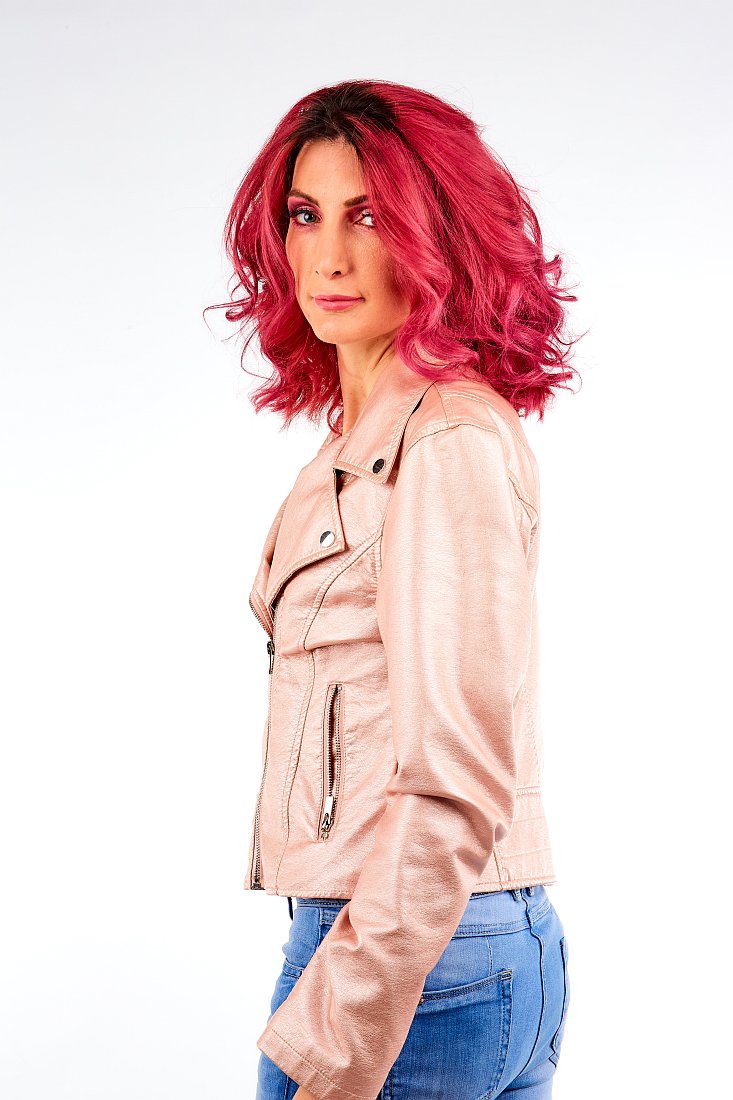 In House Product Media Production
Show your products, create awareness videos in a salon environment to best demonstrate your products.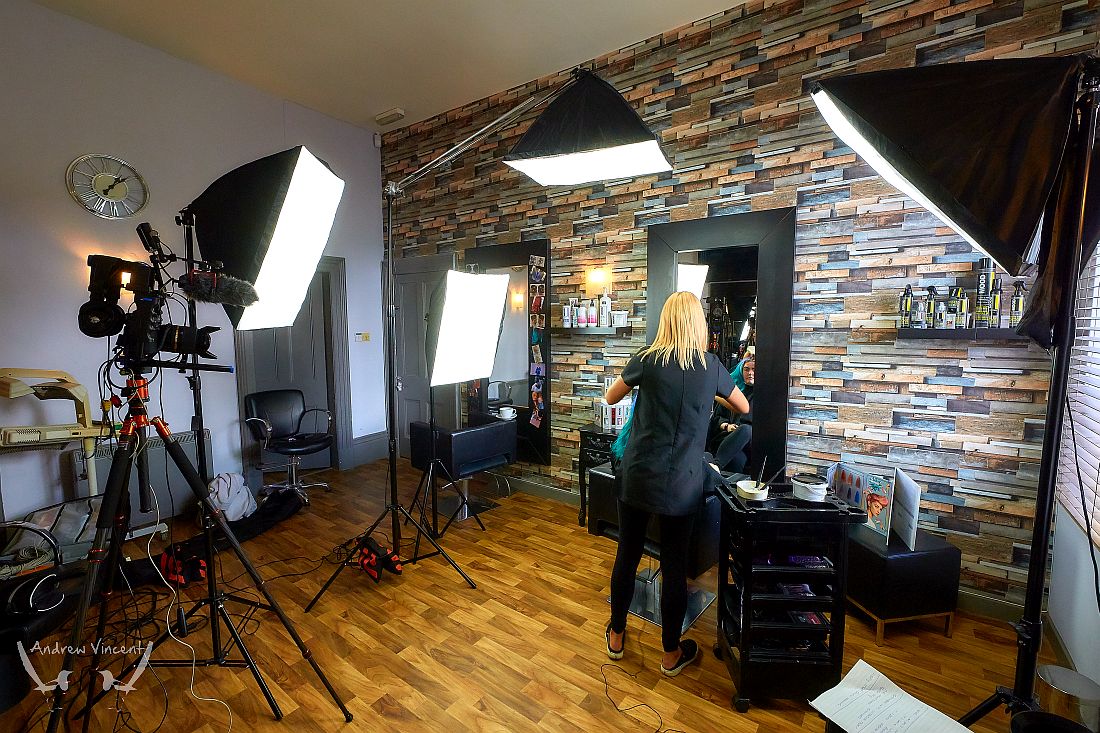 Below are examples of the different solutions we can create. From models with products to just products. Training and awareness videos show hair fashion techniques to product usage. For more info call Andy @ Andrew Vincent Photography on 0758 428 7902 or leave a message on the slide out contact tab on the right hand side.
Monday 10am - 3pm
Tuesday 9 - 5pm
Wensday 9 -5pm
Thursday 9 - 6pm
Friday 9 - 7pm
Saturday 8 - 4pm
Sunday 10 - 3pm
All times are flexable